Out of Wonder: Poems Celebrating Poets
learn more // purchase on amazon.com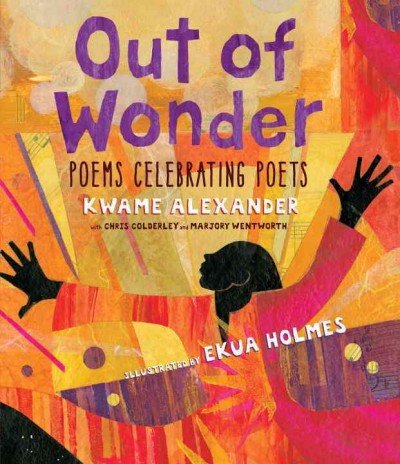 by Kwame Alexander (Author), Chris Colderley (Author), Marjory Wentworth (Author), Ekua Holmes (Illustrator)
About the book
Out of gratitude for the poet's art form, Newbery Award–winning author and poet Kwame Alexander, along with Chris Colderley and Marjory Wentworth, present original poems that pay homage to twenty famed poets who have made the authors' hearts sing and their minds wonder. Stunning mixed-media images by Ekua Holmes, winner of a Caldecott Honor and a John Steptoe New Talent Illustrator Award, complete the celebration and invite the reader to listen, wonder, and perhaps even pick up a pen.
---
We Are Charleston
learn more // purchase on amazon.com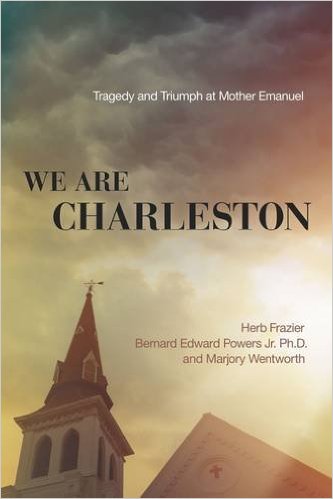 by Herb Frazier, Bernard Edward Powers Jr Ph.D., and Marjory Wentworth
About the book
On June 17, 2015, at 9:05 p.m., a young man with a handgun opened fire on a prayer meeting at the Mother Emanuel African Methodist Episcopal (AME) Church in Charleston, South Carolina, killing nine members of the congregation. The captured shooter, twenty-one-year-old Dylan Roof, a white supremacist, was charged with their murders. Two days after the shooting, while Roof's court hearing was held on video conference, the families of his nine victims, one by one, appeared on the screen—forgiving the killer. The "Emanuel Nine" set a profound example for their families, their city, their nation, and indeed the world.
---
New and Selected Poems
find an indie bookstore // purchase on amazon.com // download a sample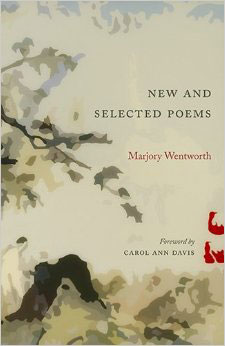 About the book
New and Selected Poems includes more than fifty poems from Marjory Wentworth's previous three collections, Noticing Eden, Despite Gravity, and The Endless Repetition of an Ordinary Miracle, plus twenty-eight new poems. This collection serves as a capstone to Wentworth's tenure as South Carolina poet laureate, a title she has held since 2003.
Thematically Wentworth's poems invite us to view nature as a site of reflection and healing, to consider the power of familial bonds and friendships, and to broaden our awareness of human rights and social justice. Regional settings appear throughout, indicative of Wentworth's commitment to represent her adopted home state of South Carolina in her work. She skillfully employs a variety of forms, from prose poems to sonnets to elegies to list poems, making for a varied and interesting trek through this "best of" collection of her poems to date.
This collection includes a foreword by the poet Carol Ann Davis, author of Psalm and Atlas Hour and assistant professor of English at Fairfield University.
---
Taking a Stand
find an indie bookstore // purchase on amazon.com // download a sample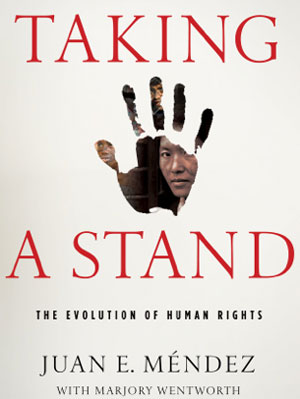 About the book
Juan Méndez has experienced human rights abuse first hand. As a result of his work with political prisoners in the late 1970s, the Argentinean military dictatorship arrested, tortured, and held him for more than a year. During that time, Amnesty International adopted him as a "Prisoner of Conscience." After his release, he moved to the United States and continued his lifelong fight for the rights of others, and the lessons he has gleaned over the decades can help us with our current struggles.
Here, he sets forth an authoritative and incisive examination of torture, detention, exile, armed conflict, and genocide, whose urgency is even greater in the wake of America's recent disastrous policies. Méndez offers a new strategy for holding governments accountable for their actions, providing an essential blueprint for different human rights groups to be able to work together to effect change.
With the assistance of activist and poet Wentworth (The Endless Repetition of an Ordinary Miracle, 2010, etc.), Méndez examines the uses of arbitrary detention, torture, disappearances, rendition and genocide in countries around the world.
---
The Endless Repetition of an Ordinary Miracle
find an indie bookstore // purchase on amazon.com // download a sample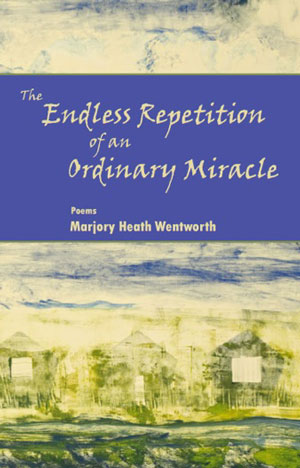 About the book
In this extraordinary collection of 43 poems, Ms. Wentworth takes her readers by the hand, walks them across a vast landscape, and everywhere witnesses the residue of the past both good and bad, eventually ending along coastal America, revealing the secrets of the clouds scattered like random thoughts, how the stones on the beach glitter their gathered starlight, or how the river holds the wind between its teeth.
Ms. Wentworth, who is the Poet Laureate of South Carolina, roots her collection in the land of palmettos and pine and barrier islands, where the groan of the fishing boat's horn is the sound of her childhood, where days when lobsters washed up on the beaches in piles and she fed their claws to chickens, where the sudden winter rain exposed the skin lining her heart.
---
Shackles
find an indie bookstore // purchase on amazon.com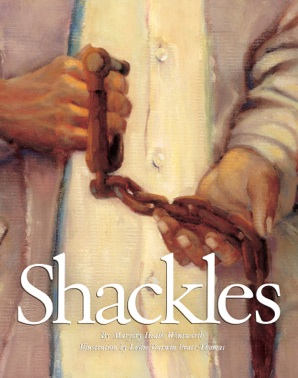 About the book
Shackles, By Marjory Heath Wentworth, illustration by Leslie Darwin Pratt-Thomas, has won the Silver Medal in the national 2009 Moonbeam Children's Book awards for multi-cultural children's books.
Based on a true story, Shackles describes what happens when a group of young boys search for buried treasure in their backyard on Sullivan's Island, South Carolina, and dig up a bit of history – a set of shackles used centuries ago on slaves who were held on the island. Neighbor and friend Mr. Green is summoned – and tries to explain the painful hidden history of Sullivan's Island.
One out of every three African Americans had ancestors who were brought to Sullivan's Island and held or perished in the slave trade. This important story reminds us of a piece of American history that is too often forgotten or overlooked.
---
Despite Gravity
find an indie bookstore // purchase on ninety-six press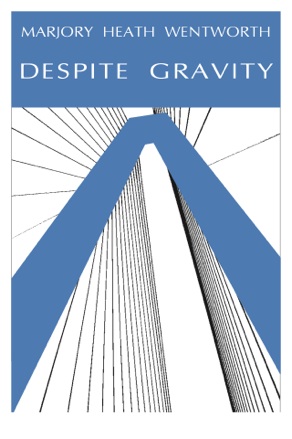 About the book
Ninety-Six Press is pleased to announce the publication of Marjory Wentworth's second collection of poems, Despite Gravity. This new book is a rich collection ranging from the political to the personal. The title poem, "Despite Gravity," was written for the dedication of the new Arthur Ravenel Jr. Bridge in Charleston, SC.
As Poet Laureate of the state, Ms. Wentworth is often asked to compose public poems for an occasion, and this is one such public poem. The poem examines the workers who came from all over the world to "construct a framework/into the endless air, where cables…..are as elegant as the strings on a harp/playing the sounds of wind rising off water."
Dedicated to a young Mexican man who fell to his death during construction of the bridge, this poem is the ideal title poem for Ms. Wentworth, whose lyrical strength has always been rooted in the Lowcountry of South Carolina, where she has made her home for the last twenty years.
---
Noticing Eden
find an indie bookstore // purchase on amazon.com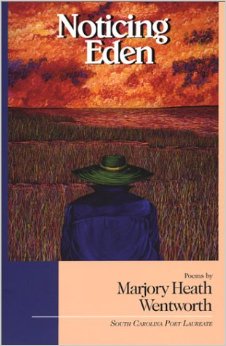 About the book
Simultaneously erotic and spiritual, the poems in Noticing Eden are bold evocations of the mysteries of love and, death and the mystical place where water and sand meet. This resonant collection is layered not only with aesthetic goodness, but with hope."
— Sue Monk Kidd (author)
---
Seeking: Poetry and Prose Inspired by the Art of Jonathan Green
purchase on amazon.com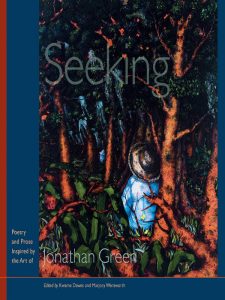 About the book
Edited by Kwame Dawes and Marjory Wentworth, this collection features eleven color paintings by Green in addition to a preface on the history of the project, information on the painting. Seeking, and an artist's statement.